Uniform
It is our school policy that all children wear school uniform when attending school or, if appropriate, when participating in a school organised event outside normal school hours.
Our policy is based on the notion that school uniform:
promotes a sense of pride in the school;

engenders a sense of community and belonging;

is practical and smart;

identifies the children within the school;

prevents children coming to school in 'fashion' clothes that could be distracting in class;

makes children feel equal to their peers in terms of appearance;

is regarded as suitable wear for school and good value for money by most parent;

is designed with health and safety in mind.
It is very important that all items of clothing are clearly marked with your child's name. This makes the task of returning misplaced items easier.
Other:
Hair accessories such as slides, ribbons, bobbles etc. should be fairly simple and in school colours (yellow and/or green).

For safety reasons we ask that the children do not wear jewellery in school except for a watch. Small stud earrings are permissable.
Our uniform is as follows:
Green sweatshirt or cardigan with school logo / badge

Gold polo shirt with school logo / badge

Black or grey trousers, (no jogging bottoms) tartan skirt/ pinafore or summer dress or tailored shorts not sports shorts

Sensible flat black shoes. (Trainers or boots are not allowed)
P.E Kit
White T-shirt with green sleeves and school badge

Green shorts

Black pumps (indoors only)

Trainers (outside only)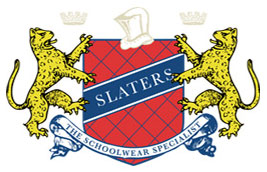 See here for our full policy on uniform...