Inclusion
St. Cuthbert's is a fully inclusive school and we alter our curriculum to meet the needs of all of our pupils. The following documents provide more information.
The Local Offer
The purpose of the Local Offer is to provide information for parents and young people, in a single place, to help them understand what services they and their family can expect locally, including cross‐authority boundary and how to access them. These include: early years settings, schools (including academies and free schools), colleges, health, social care and social/leisure. The Local Offer also includes guidance for parents and young people when they need to speak with practitioners and professionals. It also includes information on giving feedback, raising concerns and making complaints.
The Local Offer has two key purposes:
To provide clear, comprehensive and accessible information about the provision expected to be available; and

To make provision more responsive to local needs and aspirations, by directly involving children and young people with SEN, parents and carers, and service providers in its development and review
Here is the link to Wigan Council's Local offer:
Useful Services and Links for Parents
Wigan Council provides information of services ("Wigan Local Offer") which could support children and young people with SEND
Click here to find out more: https://www.wigan.gov.uk/Resident/Education/Special-Educational-Needs-and-Disability/Local-Offer/index.aspx
SENDIASS
Offer free, impartial information, advice and support to families of children and young people 0-25yrs who have Special Educational Needs or Disabilities (SEND).
Wigan SENDIASS
The Autism Pathway and Service work with schools, teachers and parents to help support children with a diagnosis of Autism Spectrum Condition (ASC), you will find further information at the link below:
https://www.wigan.gov.uk/Business/Professionals/Educational-support/ASC-Pathway-Service.aspx
Or, if you prefer to speak to somebody, please call the SENDS team on 01942 486136.
EMBRACE Wigan and Leigh
EMBRACE have a wide range of support, events, activities and training for families of children with disabilities and young adults. Click here to find out more.
https://www.embracewiganandleigh.org.uk/
Or, telephone 01942 233323
Wigan Family Welfare
A useful website that describes the counselling service we have in school.
Wigan Council's Targeted Education Support Service (TESS)
Information about what TESS is, what they do and how you can get their help.
https://www.wigan.gov.uk/Resident/Education/Educational-support/TESS.aspx
ATeam Hub
The Ateam Hub offers support to children and young adults with Neurodevelopmental issues such as autism, ADHD, Cerebal Palsy and other SEND conditions; their families, and carers in the Wigan Borough and also North West. The service focuses on pre & post-diagnostic support and life-changing early intervention with autistic children and young people.
Brighter Dayz
Brighter Dayz is a charity organisations that provides flexible and immediate respite care for children and young adults with complex health needs and disabilities. The centre provides a variety of indoor and outdoor activities to engage and inspire all those with disabilities and Special Educational Needs.
At Brighter Dayz, children and adult users experience a sense of space and freedom within a safe, supervised environment where they are actively encouraged to take part in activities that build self-confidence, social skills and self-esteem. The organisation's high quality care provides parents and carers with some much needed respite: time to rest; spend time with their other children; or simply go for a coffee with friends.
info@brighterdayz.co.uk or, telephone 01942 834363
Wigan and Leigh Deaf Children's society
Wigan and Leigh Deaf Children's Society is a registered charity that offers support to families by holding regular stay and play sessions for newly diagnosed children and primary aged children where parents can get together with other parents.
British Dyslexia Association
A useful website with information about dyslexia, assessment and identification, exam concessions, etc.
https://www.bdadyslexia.org.uk/
ADHD Foundation
A useful website that provides information and guidance around Attention Deficit Hyperactivity Disorder (ADHD).
https://www.adhdfoundation.org.uk/
Child and Adolescent Mental Health
Provides a free and comprehensive source of information for young people, parents and professionals about the range of mental health difficulties and disorders that may be encountered during childhood and adolescence.
St Cuthbert's SEND Report 2023-2024
Our Special Educational Needs and Disability Policy can be found here...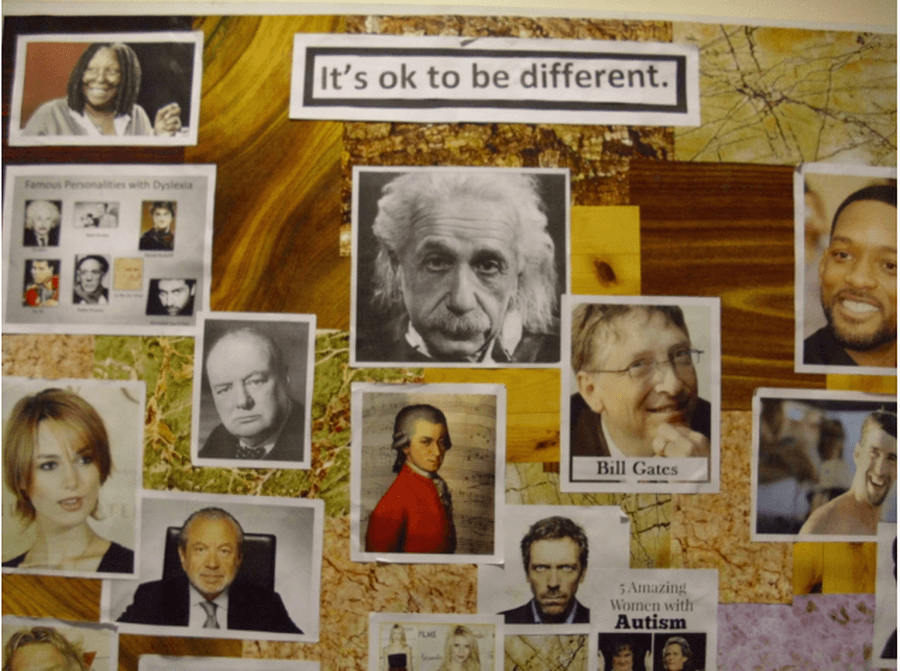 Other Documents
Useful Websites...