Breakfast and After school Club
Breakfast and After school Club
6 September 2021 (by Tracy Cottam (TCottam))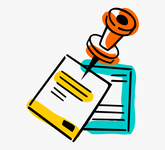 To all parents and carers of Reception children due to start breakfast and after school club tomorrow.

Breakfast club will take place in the porta cabin from 07.45 for Reception, Y1 and Y2 children. You gain access to the cabin by crossing the junior playground and walking around the school perimeter. However, if you're child is attending after school club, you will need to collect them from pre-school.
Thank you for your cooperation.